Exact Pest Solutions, Inc
Keep your environment pest-free by utilizing the expertise of Exact Pest Solutions. We are a locally-owned company committed to superior service and environmental responsibility.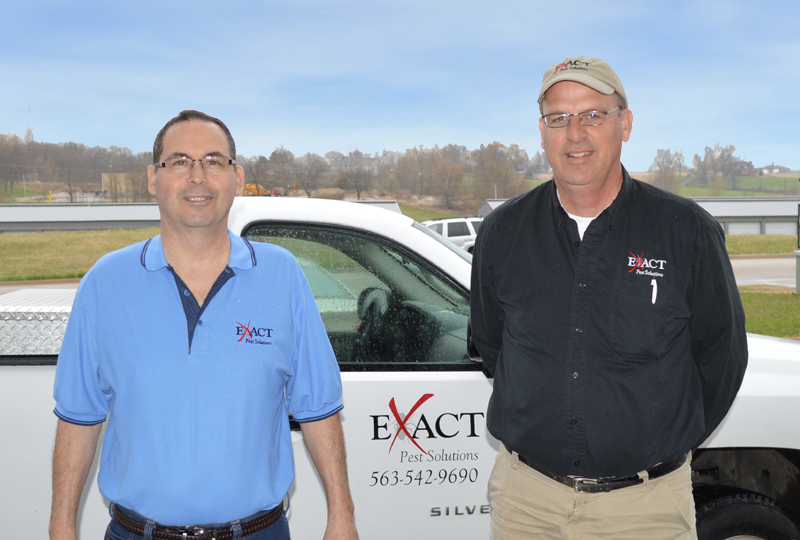 Pro-active approach taken for pest control management, using the most permanent, effective solutions with the least environmental impact
Innovative techniques reduce or replace pesticide use.  When pesticides are necessary, all materials used are EPA-approved
Fully licensed and insured pest control agents
Flexible service schedules; serving northwest Illinois and northeast Iowa
24-hour response time to pest control emergencies
Professionally-trained owners have over 45 years of experience in pest control
Got Pests?
We can get rid of them, quickly and safely.  Our up-to-date, efficient, environmentally-friendly pest control methods keep insects and rodents from getting inside your home or business. With over 45 years of pest control experience between us, we have the solution for any pest control problem you may have.  Visit the "contact" page on this website and enter your information to get a free pest control quote.  Or, call us at 563-542-9690. We serve Galena, IL, Dubuque, IA and the surrounding area!